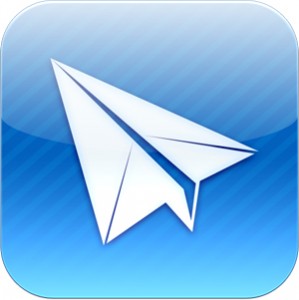 Dear Sparrow,
I know you were recently acquired by Google, so maybe I should be addressing Google, but it is your icon I see in on my Launchpad bar. I know  getting certain emails can be important or, at least, people think it is important. Push Notifications for email in your iOS app would be widely appreciated. Personally, this would be an unwelcome feature for me, and I would like to share the "why" with you.
Over the past few years, I've come to understand our over-dependence on our mobile devices and the "always on" connections that we have with the Internet via Twitter, Facebook, Google+ (cue jokes about Google+ use drop off and snickers about said joke), email, text messages, and so much more. In that understanding, I've come to appreciate my Disconnect from the firehouse that can be so addicting.
Scrambling to open the Mail.app or check Twitter for replies to a question. Itching to see who liked your admittedly mediocre humorous Facebook statuses. Running around like a lap dog at every *ping* and *pong* of our mobile devices, laptops, and Wi-Fi connected life, I realized that it really shows our friends, family, coworkers, bosses, and clients exactly what matters most to us.
I don't want that to be my phone.
Or my laptop.
Or my TV.
So I have been overjoyed with the pleasant surprise of the Sparrow app's lack of one specific, highly requested feature. Push Email. All of my email accounts (except my business email which has to be answered at all times) have been removed from Mail.app and been lovingly placed in the Sparrow app. It is just one small step on a wave of liberation from the Digital Connection that has taken over so many lives.
If you value life, then you will likely value automation and simplification. Now I don't ever see emails unless I am actively going to Sparrow to refresh my email accounts. I've also forbidden myself from checking WordPress stats, YouTube views, Google Analytics and Adsense accounts several times a day. It serves no purpose! It is so much easier, simpler, and actually quite exciting to see that email from Google in the morning with a report about your website stats and Ad revenue without having to check it throughout the prior day.
In closing, Sparrow, Google, Gmail, I don't care about Push Email, I won't use it, focus on the aspects that really matter about the app design and function. And thank you Sparrow for such wonderful app and the grand surprise of learning how wonderful the lack of one specific feature can be.
Remember to Disconnect every once in a while, you and your's will be grateful,
Carter